Last Friday evening we hosted a talent show for my older girls God's Girls group. It was so much fun to see all the creative ways our girls have been gifted. We were entertained with piano, flute, violin, clogging, singing, acting and art work.
Since our evenings are so beautiful now we decided to hold the event outside on our back patio. We rearranged everything so the toys disappeared (now if I could only keep them that way ;) ), the patio was swept free of dust and spiders and the tables were rearranged to accommodate food and drink. We set up chairs for everyone to sit in, put our propane heaters around the edges, pulled out E.'s keyboard and awaited for all the talent to arrive.
I only have pictures of our set-up. Once everyone got here, I was too busy running the sound system and keeping my two littlest out of the way to take any pictures. haha In these pictures, just imagine a bunch of talented girls ages 9-13 standing up and performing and you'll feel like you were there with us as well.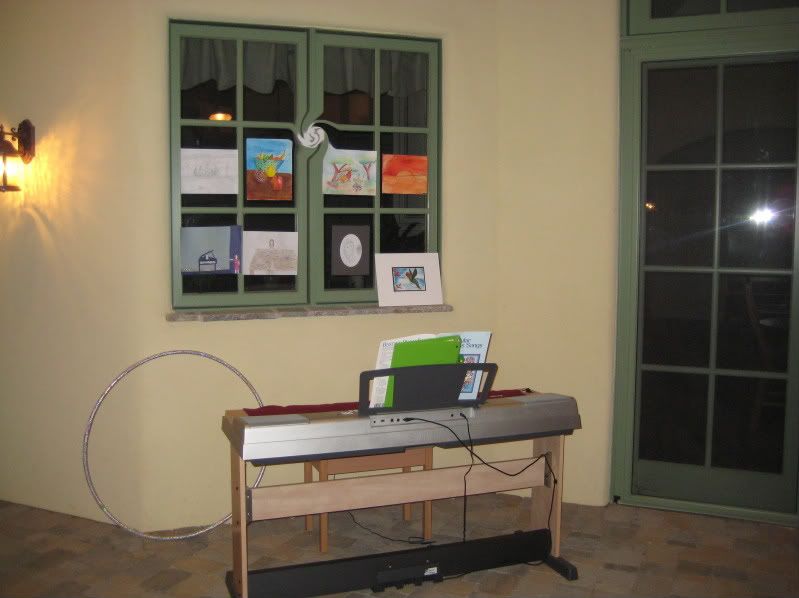 We used our windows to hang the art work. There were four girls who had art work to display plus another girl who had photographs that she shared but weren't displayed.
Audiences view from the way back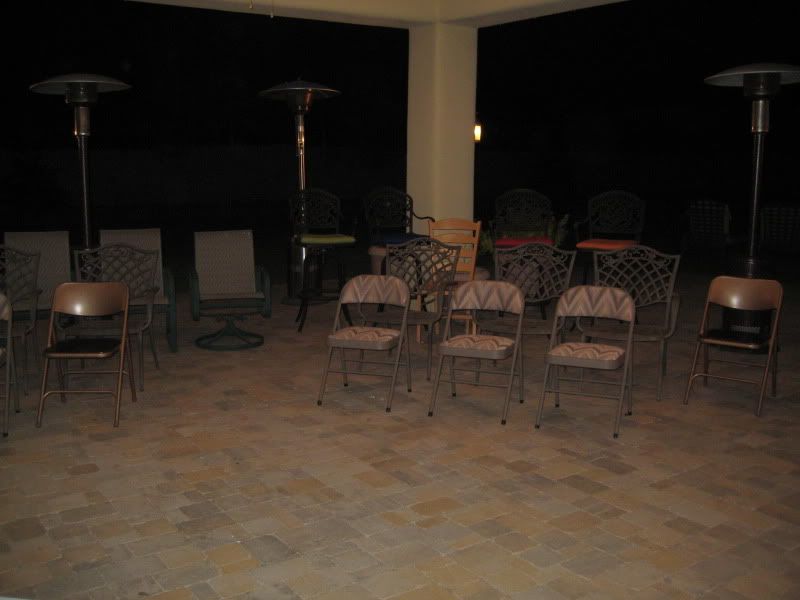 The performers view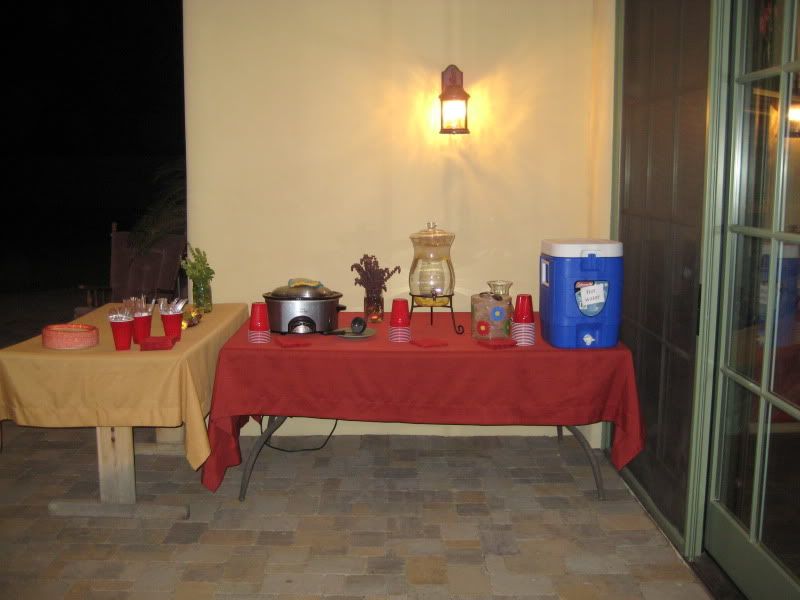 The all important drink and food tables (before the food arrived)
We had about 40 people come, moms, dads and siblings. It was a fantastic time of fellowship and sharing what wonderful ways we have been blessed by our Father.