Recently we traveled down to
Kartchner Caverns
to check out this incredible cave. S. had been studying about caves with his science co op so we decided to take a trip down there to make it come more alive for the boys. Unfortunately only one other boy was able to make it but it turned into a fun trip for the rest of my family to join in on instead. They all got to use the tickets that the other families weren't using!
S and I joined our friend (and neighbor :) ) for the ride down there while Mark took the rest of our kiddo's in our van. It was a fun time riding down and back giving the boys a chance to talk and play as well as a rare chance for my sweet friend and I to talk w/o a lot of interruptions. She has four kids, I have six. Uninterrupted spent just being able to talk is rare indeed! :)
It was a beautiful day for visiting. The grounds outside the visitors center were beautiful. We enjoyed spending time looking at the various plants and trees before going into the center.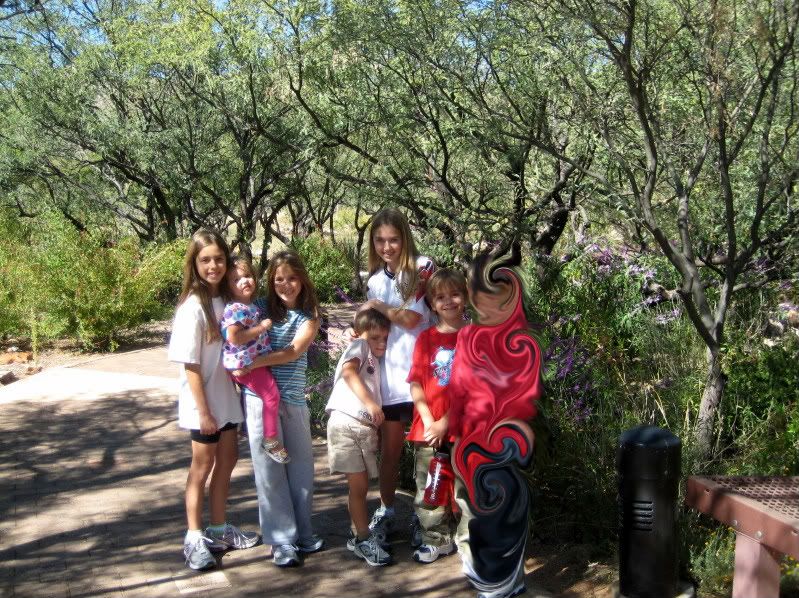 There is a museum inside the visitors center that shows the history of Kartchner's Caverns as well as information on caves in general, the different types of caves, what you find in caves, etc. The history of Kartchner Caverns is quite interesting. It was discovered by two college kids who were looking for caves in the area. When they realized what they had discovered they kept it a secret for many years knowing that if it had been made public knowledge, the caves would have been destroyed. They finally contacted the land owners where the cave was located and they agreed that something special needed to be done with this cave to bring it to the public but preserving the pristine condition of the cave. More time went by with the caves remaining a secret until the Kartchner family (the owners of the land) contacted the state and the plans for a State Park began. Can you imagine keeping something like this a secret for 20 years??? Amazing but well worth the difficulty of keeping something like this a secret for so long.

S and J in front of a stalagmite in the museum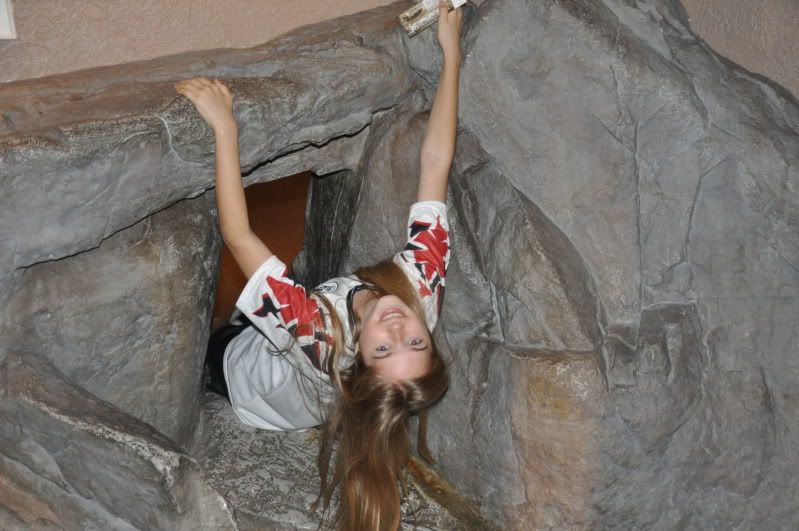 E., my wanna be spelunker
Me with R and A
The cave is in absolute pristine condition. They are very strict about not touching anything and not bringing anything into the cave that might drop or brush against the walls. As a result, I don't have any pictures of inside the cave but you can find many here on the
google image search
.
Such a fun outing with friends and what a wonderful opportunity to see more of God's amazing world!