Every year we meet friends at the Railroad Park in the area where they put on a huge light display. You ride through the lights on their scale model steam train. So much fun. This is something that we look forward to every year. A chance to look at lights, ride a train and spend time with special friends.
Here we all are waiting for the train to start. It was a really beautiful night. Very comfortable for short sleeves, or light jacket, and being outside.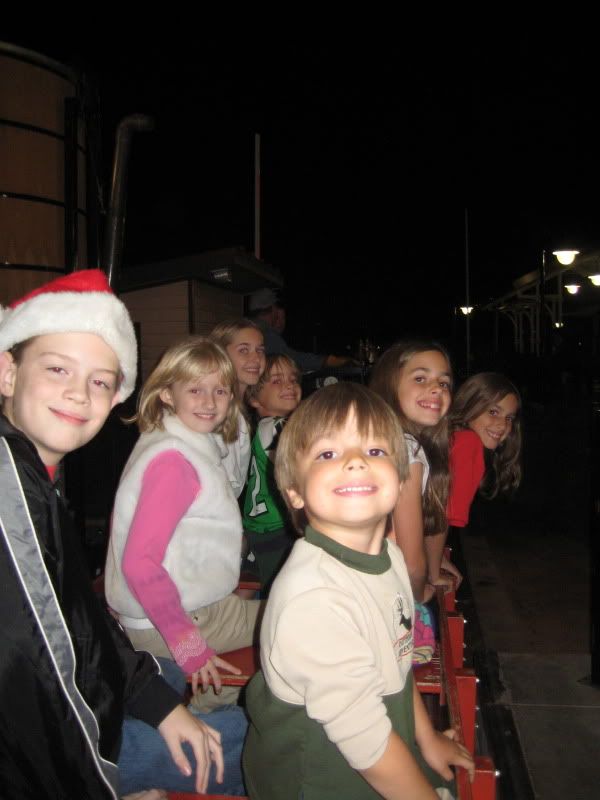 The kids waiting for the start of their ride. We got the first car!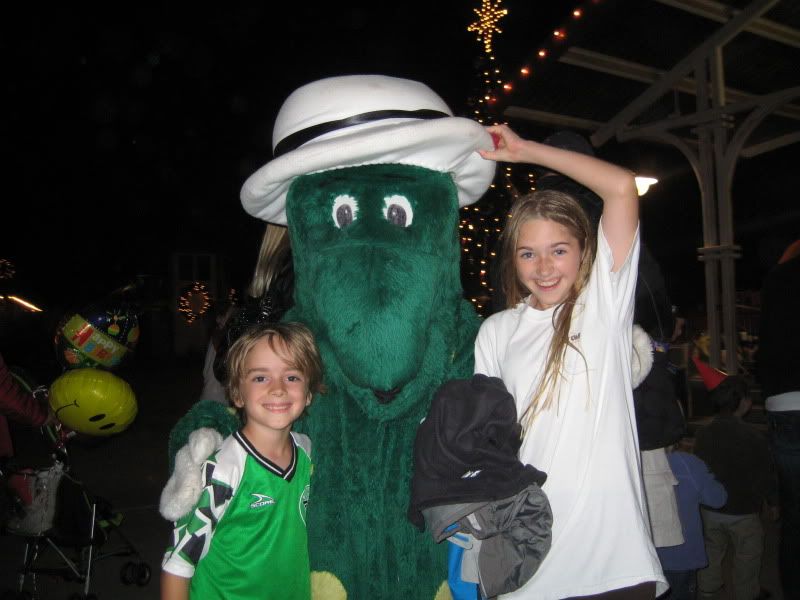 They have characters wandering around to take your picture with. I don't know who this is, anyone?
No need to say who this is! COOKIES!!!
Little Miss K w/ Daddy looking at all the pretty light displays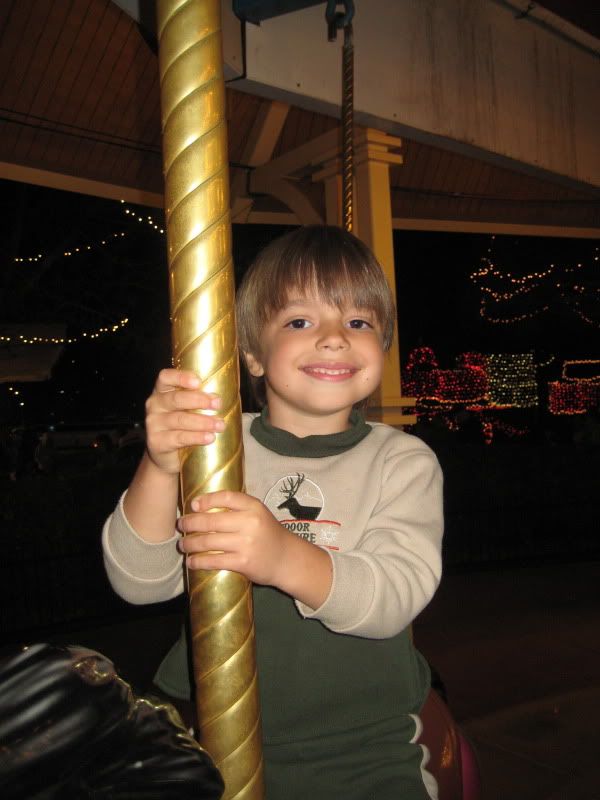 J on the Carousel
S on the Carousel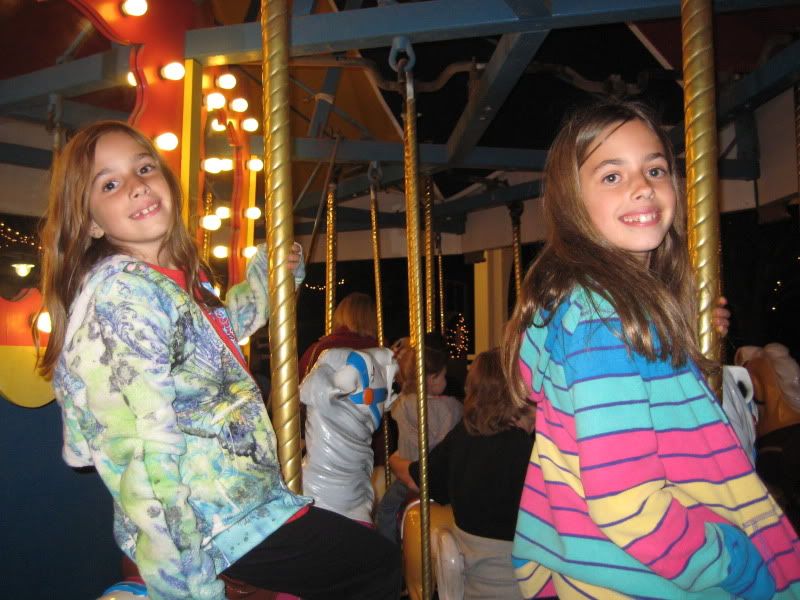 R and A on the Carousel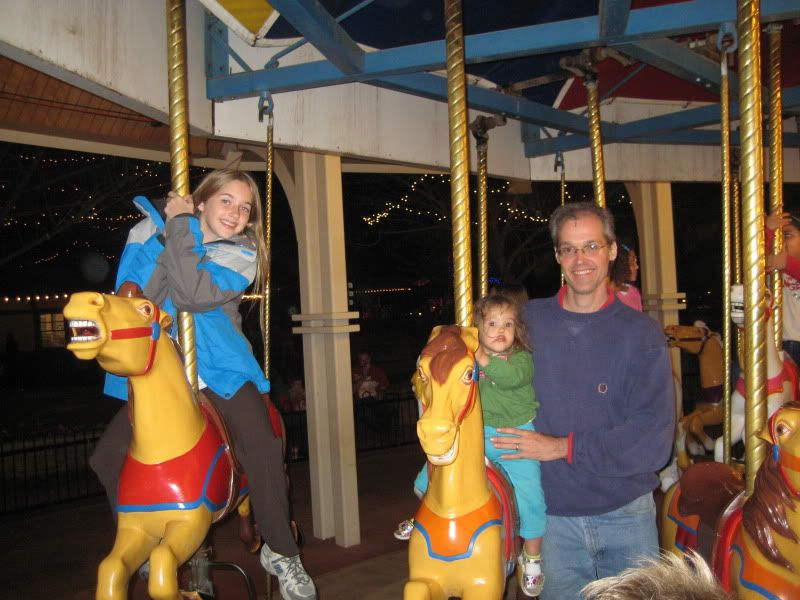 E, K and Daddy on the Carousel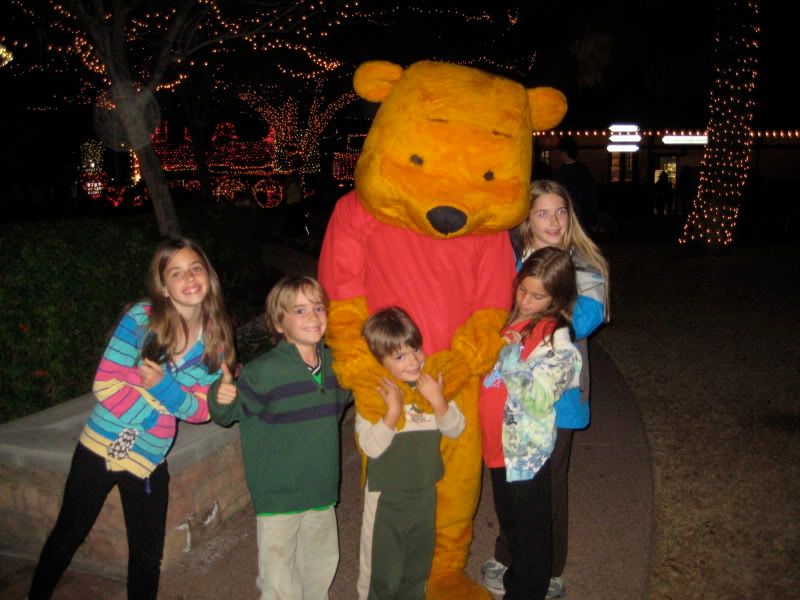 With Pooh Bear. This is the only character that J. would go to and he went to him repeatedly. So cute!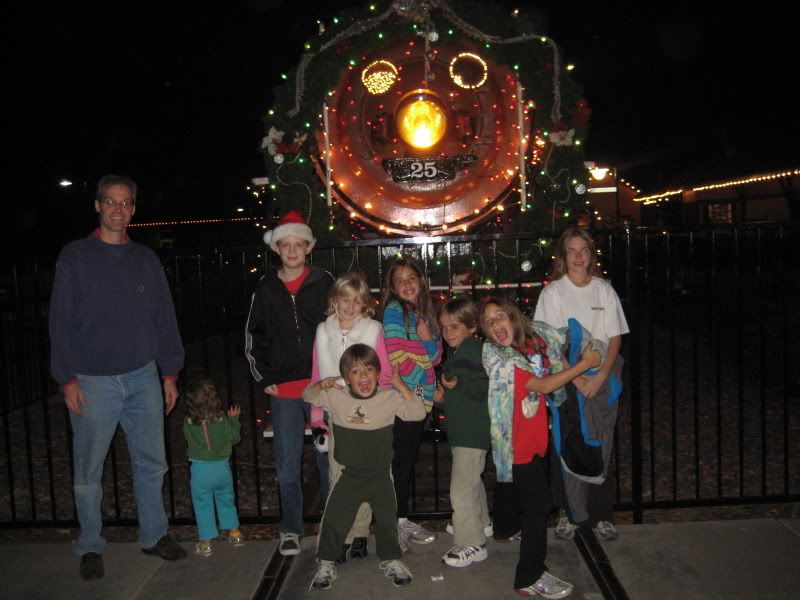 The Crew leaving the park.
Thanks, Julie and family for another wonderful time at the park looking at lights and celebrating the season. You are a treasure to me and I consider myself blessed to call you friend!